Dates
We are very sorry to have to announce that due to health problems the remaining dates of our "Overdose of Sin" tour have to be canceled.
Upcoming Shows
03 Apr 2019 - Dom Omladine, Kragujevac (SRB)
05 Apr 2019 - Black Stage, Nis (SRB)
06 Apr 2019 - Grindhouse Club, Sofia (BRG)
07 Apr 2019 - Lemmy's, Timisoara (ROU)
Past Shows
02 Apr 2019 - Fest Klub, Beograd (SRB)
30 Mar 2019 - AG Klub, Sarajevo (BIH)
29 Mar 2019 - Klub Palma, Tuzla (BIH)
28 Mar 2019 - Randevu / DANĐN, Osijek (HRV)
18 Jan 2019 - Album Release, U4 Wien (AUT)
04 Jan 2019 - Winter Breeze 2019, Freistadt (AUT)
18 Aug 2018 - MC Wild Eagles Fest, Goldgeben (AUT)
24 Jun 2018 - Donauinselfest, Metalheads Against Racism (AUT)
13 Jun 2018 - Nova Rock Festival, Jägermeister Zelt (AUT)
21 Apr 2018 - Dragon's Cry Festival V, ((szene)) Wien (AUT)
Biography
Boundary is a metal band from Vienna/Austria which was founded in 2017 by Goran Pavlovic, Chris Chalmer, Bernie Fix, Christian Brandstetter and Stefan Mair.
The legacy tells that the band was formed after Chalmer and Stefan were musically unfulfilled with the modern style which their former acts were playing. After spending lots of nights hanging out in bars they decided – completely wasted – to form a band in due to their love for acts like Motörhead, Black Label Society, Alice in Chains and Godsmack. They started to search for members, who love the same music as they do. The first part of the recruitment, were some audiences with different people who were passing out quite quickly during the drinking test. A tone day, they met Christian with whom they were drinking straight through the night and hitting a studio at 3am. After jamming around for some time they heard noises from a corner. A guy who's name was Bernie was sleeping naked in the studio. Intentionally, he grabbed a guitar and joined the session without saying a word. So the instrumentalists were found that night, but they still needed a singer.
Couple of weeks later: It was another one of those evenings where they spent time with drinking one beer after another in a shitty, fucked up club. Stefan was going to the toilet, where he heard a wonderful, whiskey-inducted voice. A guy was sitting on the pot, singing Motörhead's "Dr. Rock". Stefan kicked in the door, tore that guy out and there he was – Goran! With his pants down. The band decided to challenge him in a drinking contest. As you might imagine playing a video game, there is always that kind of boss you can't stand. No matter how hard you try to defeat him, you will lose over and over again, without landing a single hit. That's what it feels like starting a drinking contest with Goran. While the rest of the band was lying under a table in their own vomit, he was still sitting there and smiling down laughing about those idiots. At this point he decided to join the crew. Not only as a singer but additionally as a drinking coach.
Since then the band was complete and was ready to ride for the overdose of sin.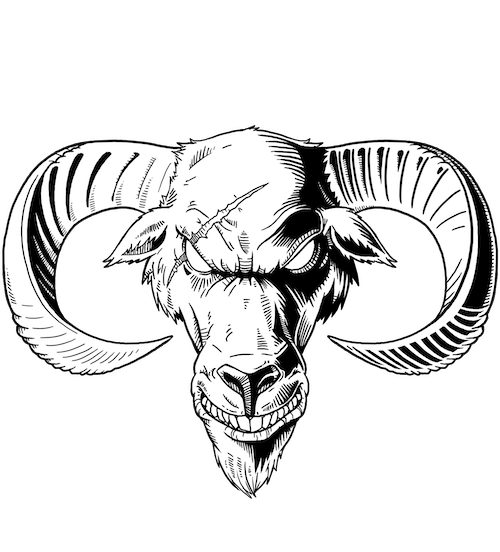 Contact
booking@boundary.at